Itacar&eacute
>
Sports and tours
>
Trails & waterfalls
18 trails & waterfalls
---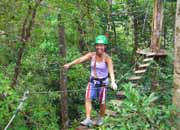 Conduru Arvorismo
Praia da Ribeira
Parcours Aventure - Acrobranche
Consists of a network of suspensed trails interconneted in the forest canopy with diverse level of difficulty and various activities to be mastered by the participant such as zip lining and rapeling.
---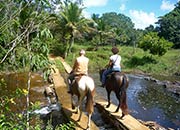 Passeios a Cavalo - Itacaré EcoRanch
Vila Camboinha - Itacaré
12km de Itacaré, 3km das praias Engenhoca e Itacarezinho
Discover typical landscapes of this region, formed by partially cultivated valleys and untouched parts of the Atlantic Forest. All walks start from the farm after a brief briefing on safety rules and key advice for true beginners. Horses of Quarter Horse or Campolina breeds have been selected according to their calm personality with a simple concept in mind: anyone can ride them.
---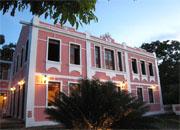 Vila Rosa - Imersão no mundo do chocolate
Taboquinhas
---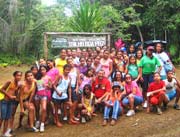 Reserva de Itacaré e Trilha Boa Paz
Estrada Parque Itacaré/Ilhéus km 07 + Ramal Boa Paz
---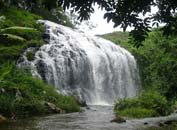 Cachoeira de Noré
Taboquinhas
Waterfall
---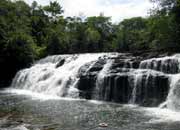 Tijuípe Waterfalls
Estrada Itacaré - Serra Grande
Access the trail from the Itacaré-Ilhéus highway (BA-001) a short an easy hike to the waterfall with a height of 4 meters (13 feet) and a width of 15 meters (49 feet) with a natural pool, perfect for swimming.
---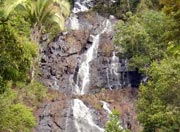 Salto do Apepique
Lagoa Encantada
---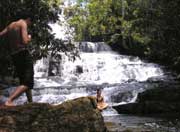 Cleandro Waterfalls
Rio das Contas
Access by boat or canoe on the Contas River passing through mangroves. The waterfall is located in a private area (a small fee is charged). There is a restaurant.
---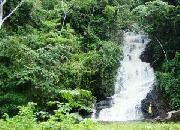 Cachoeira da Pancada Grande
Taboquinhas
Waterfall
---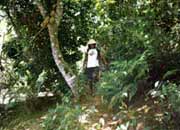 Trilha da Usina
Estrada Parque Itacaré - Serra Grande
Trail starting 10 km from Itacaré. It traverses large sections of rainforest, passing by Usine Waterfall, giving visitors an opportunity for a refreshing dip in a natural pool at the foot of the falls thar measure 25 meters (82 feet).
---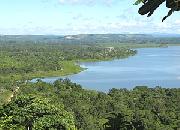 Saltos do Almada
Lagoa Encantada
---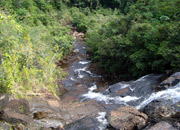 Serra do Conduru State Park
Itacaré - Uruçuca
Interpretative trail of 1.44 km recently opened in partnership with members of the local community.
---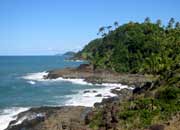 Prainha Trail
Ribeira - Prainha
Route normally operated by local ecotourism agencies. The journey starts at Ribeira Beach and ends at Prainha Beach, passing along coastline and forest trails.
---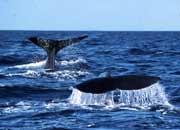 Whale Watching
Itacaré
Activity enjoyed between the months of August and October.
---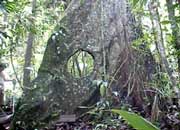 Janela da Gindiba
Estrada Parque Itacaré - Serra Grande
Trail covering a total distance of 1290 meters (1410 yards). 440 meters pass through a beautiful coconut plantation and a reforestation area. 850 metres pass through virgin rainforest.
---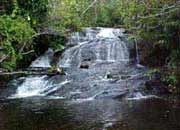 Reserva Refúgio dos Anjos e Lago Colibri
Estrada Parque Itacaré/Ilhéus - Km07
Loja: Rua Pedro Longo 169A - Pituba - Itacaré
Trail extending 2040 meters (2,233 yards) in which the path passes through different stages of forest growth, including a section of ancient rainforest, and a waterfall with a natural pool giving visitors an opportunity for a refreshing dip the water.
Cecilia e Jai
☎ +55 73 - 99962 0030

Fatal error: Call to a member function getTextEmail() on null in /home/itacare/itacare.com/itacare/contatos/megabusca.php on line 594