Itacar&eacute
>
Surf
>
Surf boards
3 surf boards
---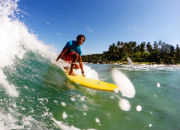 Local Surf School
Rua Pedro Longo - Pituba
Basic course includes: 9 hours of theory and practice, graduated instructions, surfboard, lycra, leash, surfwax and first aid materials, vigilance by life guards. Instructors are formed by the ISA and are deep experts of the waves of Itacaré.
---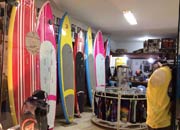 Thor Surf Point
Rua Pedro Longo - Pituba
Surfwear. Longboard, funboard and stand-up rentals. Boards for sale. Accessories. Repairs. Surfing lessons for beginers.
Thor Surf Point
☎ +55 73 - 3251 2057 / 73 - 99978 4075

Fatal error: Call to a member function getTextEmail() on null in /home/itacare/itacare.com/itacare/contatos/megabusca.php on line 594