Itacar&eacute
>
Lodging
>
Flats
---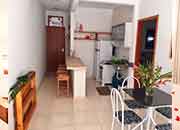 Apartamentos Paz
Rua Pituba III - Pituba
4 rooms
---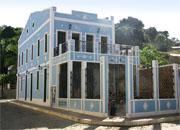 Casarão Azul
Avenida Castro Alves 35 - Centro
Casarao Azul is a large restored colonial building on the waterfront of Itacare. It has 5 fully furnished 1 and 2 bedroom apartments. All have fully equipped kitchens with new appliances. TV with Sky cable and WI-FI internet access and AC (except Apt.Samba) Available for daily, monthly or yearly rental.
---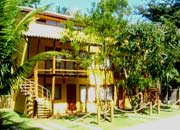 Manacá Flat
Rua 7 - Concha
Comfortable apartments in excellent location, with daily cleaning services, bed linen and bathroom towels, TV, air conditioning, shower with solar water heater, full kitchen, balcony with hammock and garden view, internet Wi-Fi and parking.
---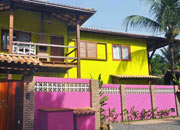 Dolce Vita Village
Rua São Miguel - Concha
---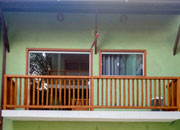 Apartamentos Damasco II
Rua Pituba II 84 - Pituba
6 rooms
---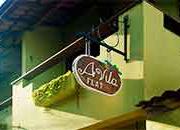 A Vila
Rua Pedro Longo 74 - Pituba
Flats for rent, all are airy and spacians, very central, safe, family - friendly. Good for 1 - 8 people. Fully furnished, includes cleaning, washing lines and wireless internet. Rent per season or per month.
---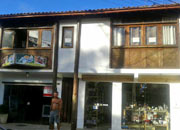 Aluga-se apartamento
Rua Pedro Longo 165 - Pituba
---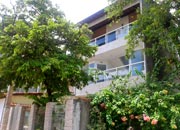 Casa de Vidro
Rua São Miguel - Centro
---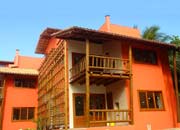 Concha Tropical Flat
Praia da Concha
8 rooms
8 serviced and fully equipped beautiful new flats in front of Praia da Concha, sea view, fully equipped modern kitchen, sprung beds, 29'' TV, Split aircon, roof fans and large verandas with built in BBQ.
---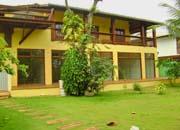 Apartamentos Aconchego
Praia da Concha
---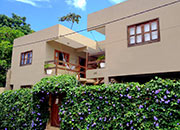 Terra do Nunca
Rua Pituba II 236 - Pituba
---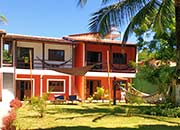 Itacaré Flat
Rua Maçaranduba 81 - Passagem
Apartments with bedroom, living room and kitchen, double bed and a sofa bed. Air conditioner, ceiling fan and refrigerator. Up to 4 people. Rent on daily or monthly. We speak english and french.
---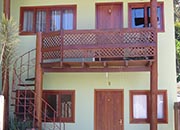 Família Damasco - Apartamentos para alugar
Rua Pituba II 42 - Pituba
---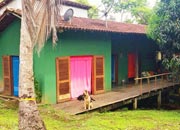 Casa Natura Itacaré SurfCamp
Ribeirinha
---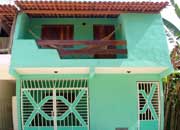 Aluga-se Kitnet
Rua Pituba II 197 - Pituba
---
Pura Vida Flats
Rua B 52 - Concha
---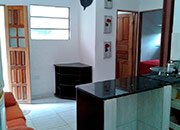 Toca da Coruja Village
Rua 16 de Dezembro 135 A - Sítio Fadul - Porto de Trás
---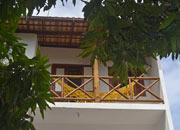 Apê da Mangueira
Rua Porto de Trás - Sitio Fadul
---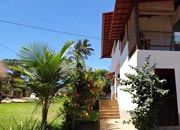 Residenzial Cariocaré
Avenida 1 - Concha
Praça da Mangueira
---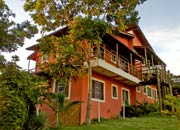 Virô Bahia Flats
Rua Alto da Boa Vista 26
6 rooms
---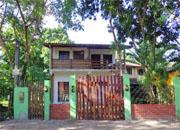 Aluga-se Suíte e Kitnet
Concha
---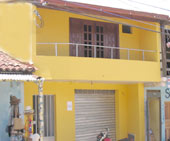 Rooms for rent
Rua Pedro Longo 100 - Pituba
---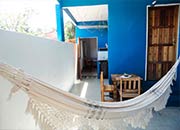 Flat Pituba Itacaré
Rua Pituba II - Pituba
Brand new apartment/house in pituba with a 2 minute walk to the main strip where all the best restaurants, chocolate, clothes, surf rentals and grocery stores are. Along with many shops to buy souvenirs made by the local people. A 10 minute walk to all the great beaches concha, resende, tiririca, costa and ribeira.
---
Vila Pitanga
Tropical Hosting
Rua 9 - Concha
Rooms for rent on daily or weekly basis in comfortable house surrounded by a beautiful tropical garden, close to beaches and town center. Rooms with air conditioner or ceiling fans, private bathroom and balcony with hammock. Full equipped kitchen. Internet wi-fi.
---
➔ send booking request to 23 flats