Itacar&eacute
>
Bars and restaurants
>
Restaurants
---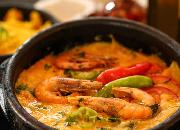 Sabores da Terra
Restaurante do Ecoporan Hotel Charme Spa & Eventos
Avenida 1 - Concha
---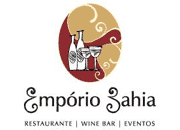 Empório Bahia
Rua Lodônio Almeida 96 - Centro
Restaurant. Wine Bar, tabaco shop and accessories.
---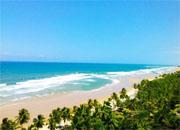 Restaurant Itacarezinho
Rodovia Itacaré/Serra Grande km 15
Praia de Itacarezinho
Sofistication and simplicity surended by luxurious vegetation between ocean and rainforest come to discover this paradise on earth and enjoy the flavors of our gastronomie. Coktails, seafood, Bahia's specialties and international cuisine are in the menu.
---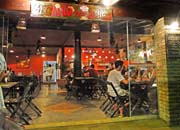 Recanto das Artes - Comida Italiana
Rua Pedro Longo 360 - Pituba
Feel the true taste of Italian cuisini at a very pleasant atmosphere on the Recanto das Artes.
---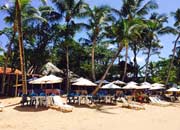 Cabana Ariramba
Praia da Concha 115
Restaurant.
---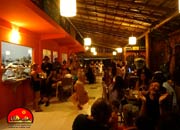 Alamaim Vegetarian Arabian Food
Rua Pedro Longo 204 - Pituba
The Alamaim restaurant specializes in arabian cuisine. More than that, it seeks, through its preparation of food, to use natural products that don´t harm the environment and that provide health to its customers.
---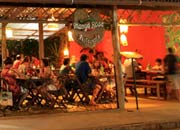 Restaurant Manga Rosa
Rua Pedro Longo 249 - Pituba
Grill. Salads. Meats. Seafood.
---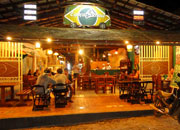 Espaço Brasil
Rua Pedro Longo 196 - Pituba
The Espaço Brasil's cuisine is based on light meals, made with quality ingredients. Delicious grilled dishes, pastas and special salads. Pizza, all you can eat, on wednesdays, fridays, and saturday, until 10pm. 20 flavours including the sweet pizzas.
---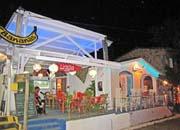 À Brasileira
Rua Pedro Longo 175 - Pituba
---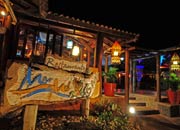 Restaurante Mar e Mel
Rua D - Concha - 50 metros da praia
Delicious food and entertainment. specialities: beef steack parmegiana and sea food. Live music. Forró. Typical dishes and exotic drinks.
---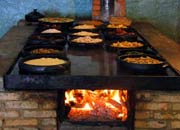 Restaurante Zé Senzala
Avenida Castro Alves 360 - Centro
Self-service starting at 12:00am.
---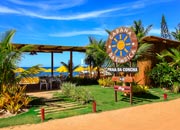 Cabana da Ximbica
Restaurante
Praia da Concha
---
Casa de Taipa
Rua Pedro Longo 345 - Pituba
---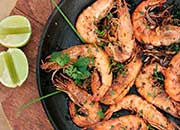 Restaurante do Vila Barracuda Boutique Hotel
Rua João Coutinho 55 - Centro
WELCOME TO THE VILA BARRACUDA RESTAURANT.
The Restaurant is located in front of the River & the Sea and has a beautiful view. A native Chef called Fernando Luz leads the open kitchen and bring fresh sea food everyday. As the Restaurant has only few places, please, book a table through the telephone or email.
---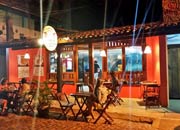 Açaí Pimenta Gourmet
Rua Pedro Longo 468 - Pituba
Snacks and açai.
---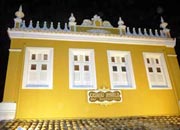 Casarão Amarelo - Restaurant
Avenida Castro Alves - Centro
Fine food in a stylish XIXth century house in the center of Itacaré.