Itacar&eacute
>
Tiririca
Tiririca
Search results 1 - 9 of 9
---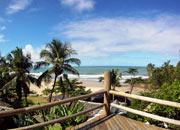 Pousada Tãnara
Praia da Tiririca
6 rooms
Rooms with mini fridge, air conditioning, full bathrooms with hot water, veranda with hammock. In front of the beach with ocean views
---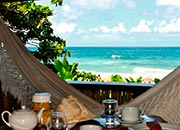 Pousada Shangri-La
Praia da Tiririca
8 rooms
In front of the beach. Rooms with ceiling fan, air conditioner, wi-fi, safe, minibar and hamock. Snack bar.
---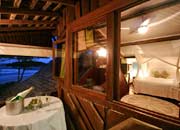 Pousada Hanalei
Praia da Tiririca
8 rooms
Different kinds of rooms facing the ocean. Rooms minibar, air conditioner or ceiling fan. Surf shop. Accommodations without TV.
---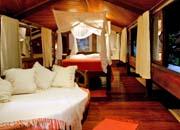 Pousada Sage Point
Praia da Tiririca
17 rooms
One of the most charming pousada em Itacaré, facing the beach. Rooms and bugalows with ceiling fan, safes, minibar, varanda with hamack and ocean view. Breakfast and wireless internet.
---
Pousada Restaurant Brisa do Mar
Praia da Tiririca
6 rooms
Rooms with air conditioner, air fan and hot shower. Breakfast is served in a spatious ocean-view balcony.
---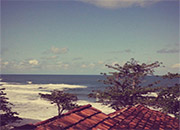 Pousada Suítes Tiririca
Praia da Tiririca
7 rooms
---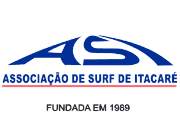 The Itacaré Surfing Association
Praia da Tiririca
Works for the development of surfing and tourism in Itacaré. Hosts various contests of local, regional and state level.
---
Quiosque do Edson
Praia da Tiririca
Beach Bar
☎ +55 73 - 98108 6867

---
Cabana Tiririca
Praia da Tiririca
Seafood, salads, snacks and drinks.
☎ +55 73 - 3251 2544

Fatal error: Call to a member function getTextEmail() on null in /home/itacare/itacare.com/itacare/contatos/megabusca.php on line 594