Itacar&eacute
>
Hotel
Search results 1 - 2 of 2
---
Villa Ecoporan
Hotel Charme Spa & Eventos
Avenida 1 - Concha
83 rooms
5 minutes from the beach. Rooms with air conditioner, ceiling fan, TV, minibar, safe, telephone. Swiming pool. Bar. Restaurant.
---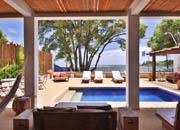 Vila Barracuda Boutique Hotel
Rua João Coutinho 55 - Centro - Orla
9 rooms
Vila Barracuda is a newly opened boutique hotel located in the heart of the city of Itacare, Orla. The union between rustic decor, modern design details and personalized service create a cozy atmosphere that makes guests feel at home. The suites are spacious and comfortable, with sea view option. The pool area and Lounge Bar has a beautiful view.
---
ITACARÉ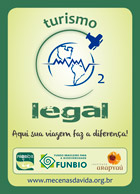 Building a Carbon Free Destination

In Itacaré and Serra Grande, look for the «Carbon Free Tourism Certification Program» seal exposed in hotels, restaurants and other services.

The funds gathered through the program are redirected to traditional small-scale farmers to plant trees which will neutralize CO² emissions of the program contributors.

» Carbon Free Certification Program
» Carbon-Free Certified Services

Program directed by the Movimento Mecenas da Vida (Patrons for Life Movement)